Welcome to howtocivil. From this coping in construction article, You are going to learn everything you need to know about coping in building and roof coping in construction. This article will describe the functions, Types, design, and advantages and disadvantages of coping in building construction.
Coping in construction means covering the exposed top of the roof or wall with a layer of stone, bricks, terracotta, or concrete. Generally, Coping keep the building safe from seepage of water during rainfall and bad weather conditions. It is appropriately weathered and undertakes throating.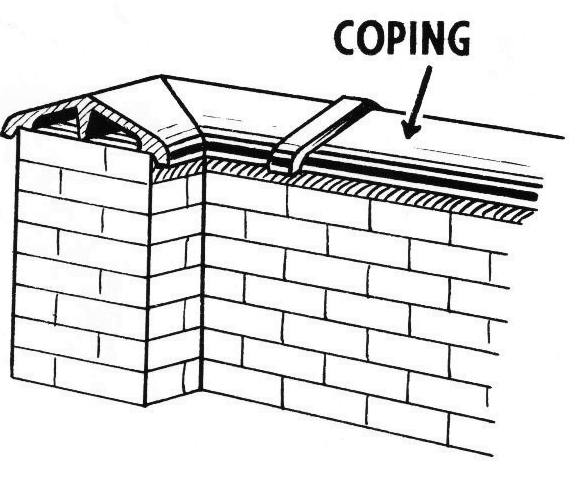 Coping is the covering or capping of the wall that doesn't allow water to enter the wall. Coping always have a slope that drains water collected as a result of rainfall. Instead of building material, Coping is also possible with metals such as zinc, aluminum, stainless steel, and copper.
What is Coping in Building Construction?
Covering the building walls with concrete, mud, bricks, or stones are referred to as coping in building construction. Furthermore, Coping on compound walls, boundary walls, and parapet walls prevents water seepage and wear out of the wall.
Coping has projections that throw the water away from water from the walls and drips facilitate them. There are several types of materials to do Coping. It may refer to covering the wall's sides and capping the wall's top during a building's construction.
The Function of Coping in Construction
The primary function of coping in construction is to provide a channel for the rainwater. Through coping drips waterfalls from the walls, and it prevents its seepage into the walls. Moreover, it gives an aesthetic look to the wall. Coping is possible in several designs that add to the face of the wall too.
Mainly coping causes no structural problem in construction. Besides, it is up to the designer that what he wants to achieve. If he wants to put an esthetic look, he may select the texture, color, and configuration of the designer's materials.
Why is Coping Provided?
Rainwater comes down with a lot of dissolved acids and salts. They can react with the building material used inside the wall and may cause their dissolution. So, to prevent the rainwater get into the wall and decrease its life, coping is done.
Copping keeps the rainwater out from the edges and letting the wall dry when sunlight falls on it. It also prevents the wall material from wearing out due to rain, snow, and cold weather condition.
Types of Coping in Building Construction
Coping is mainly exposed to temperature extremes and many wet and drying cycles. So it is better to do coping with materials that are resistant to sulfate action and frost. Coping can be possible with different materials such as zinc, aluminum, concrete, stones, etc.
There are mainly four types of coping in construction.
1.      Saddle Coping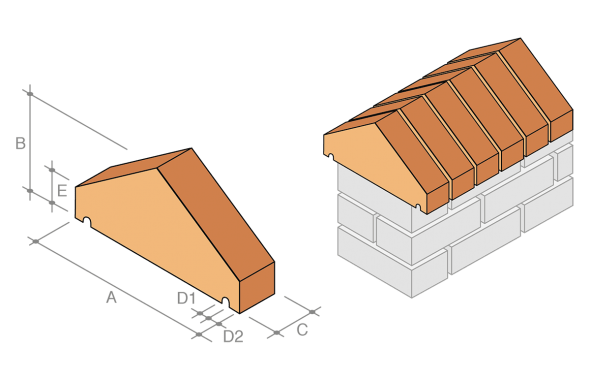 Saddle wall coping is similar to the hip roof that directs the water to either side of the wall. The walls are angled on both sides, with a ridge in the center. It is found mainly in garden walls and may have drip grooves for water flow.
2.      Wedge Coping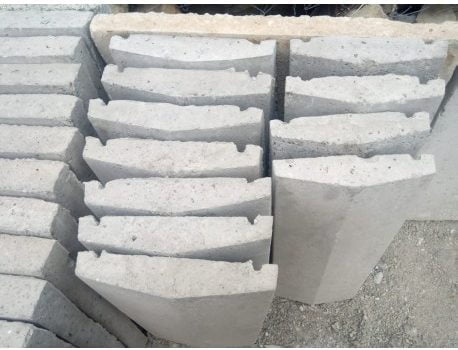 Wedge copings have one way for water flow. It may direct water from one roof to another through a channel and ends at letting the waterfall into a gutter.
3.      Flat Coping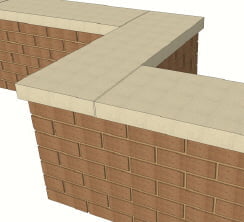 Flat wall coping is found on the roofs where it prevents water from staying. This coping may have chamfered edges to add extra style.
4.      Decorative Coping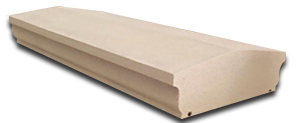 This is mainly done by stones and used for styling. It may be seen in old Roman buildings.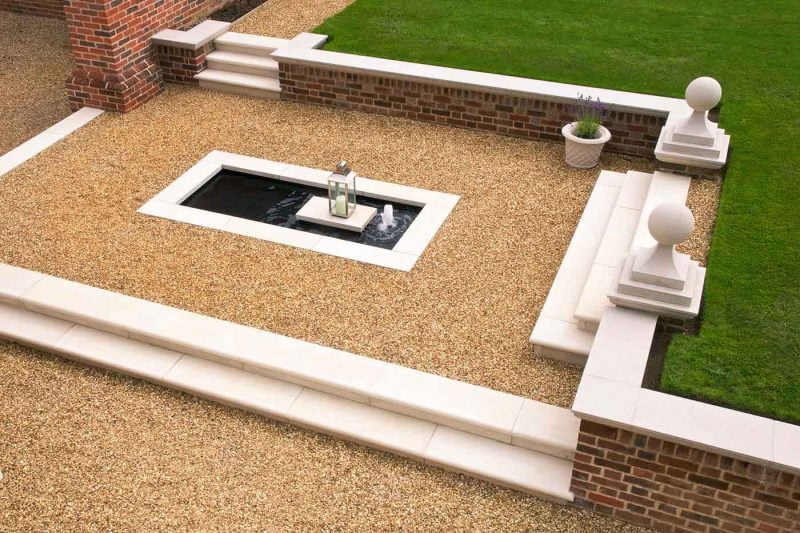 Advantages/Disadvantages of Coping
Coping prevents the free-standing walls from decaying due to rainwater. It directs the water below to the ground, where it may drain out. Coping increases walls and buildings' lives because it prevents the seepage of water into the wall and keeps the border's inner sides dry. There is no potential disadvantage of coping if installed correctly.
Design of Coping in construction
A detailed design procedure of coping for the different structures is greatly described in this lecture with case studies.
Coping in a building refers to covering the walls that independently stand with stone, concrete, tiles, or metals. Coping prevents the seepage of rainwater into the wall that might cause the water to stay and dissolve the construction material. There are various types and styles to do Coping. Moreover, it adds beauty to the walls and increases their life.
References
AMERICA, B. (1981). BRICK MASONRY DETAILS. CAPS AND COPINGS, CORBELS AND RACKING. NOTES BRICK CONSTR. Tech. Notes Brick Constr. (36 A revised), Sept. / Oct. 1981.
Cawarden. (2018). THE TYPES OF WALL COPING STONES. Retrieved from https://cawardenreclaim.co.uk/blog/the-types-of-wall-coping-stones/
Cite This Article :